All my Twitter friends tweeted about the Golden Globes, but I'm just not an award show fan. I like the red carpet but even then, I'd rather come in late in the game and see the pictures of the gowns online.

A lot of misses in my opinion: Jessica Biel and Mila Kunis?

My favorite dress: Emma Stone. If I were famous and went to the Golden Globes, I'd totally wear this: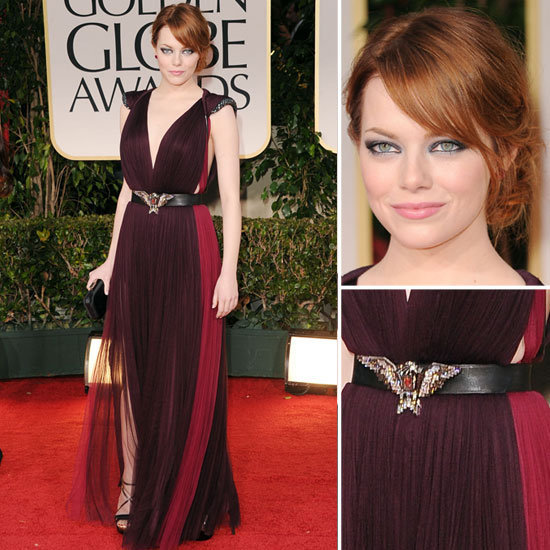 (
source
)
Though I found Zooey Deschanel's retro-y dress interesting, the fit was strange and made her boobs pointy. I liked her nails a lot more:


(
source
)
Did you watch the Golden Globes?
I didn't. I prefer music award shows for the entertainment.

Who was best dressed to you?