This is late, but the Oscars were a bust. It ends early thankfully and the fashion recap begins. I wasn't a fan of any of the outfits. Emma Stone did okay.
Part of the reason I didn't like the dresses? The girls looked emaciated. Ew.
Or like a box?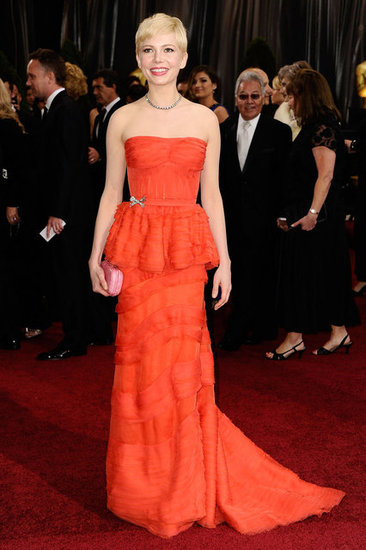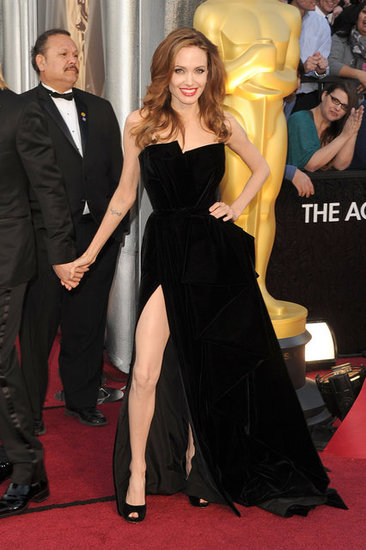 Who do I like? Kat Dennings. "2 Broke Girls" is a fun show.
(
source
)
All the while, I'm here snacking on hit of jalapeño tortilla chips after work. That's a no-no I suppose but I love the crumbs at the bottom and then salvaged myself with fat free cottage cheese. Then I tossed the tortilla chips in a rage - no joke. I shouldn't be eating it and I get mad at myself sometimes - waste of $3. It's not the worst thing ever and I probably need the extra 100 calories but I was in a mood.
Real talk.
Another waste of $: coffee from Zinc Cafe.
It was cold though, and I had been stuck in hail and rain today. :/
My goal for the week: no spending money till Saturday. It's on Monday... but honestly, I don't need any more food - got it all.
Breakfast this morning was the usual: egg whites and the new to me blueberry cinnamon flax oatmeal.
My workout today was rushed. It's a longer workout and I wanted to make it to TurboKick.
I went UP in leg extensions! Woo!

I didn't realize I was only supposed to do 10 reps!

I used the Smith machine again and wanted to make sure I did the squats right... instead of hurting my back. I didn't feel it then but felt it after.
I had a tough time with

single-leg barbell deadlifts

. I had to do them with a barbell after I fell over a few times with a dumbbell. My balance is so off as of late. More yoga? I'll try them again tomorrow (add-on). My back hurt from it. :/


Lying leg curls

was actually easy and I really pushed myself.
TurboKick afterwards was hard. I was sick of jumping so I just got down low, and that actually works better for me.
Oops, I forgot to take pics of my meals, but I had to pack them really quickly. However, I did great and enjoyed them pretty slowly today.
I had an egg white and soy cheese English muffin for lunch then a snack of Chobani 2% strawberry-banana and cinnamon almonds.

My dinner came at 6: 4 smart wings and a sweet potato with a tablespoon of almond butter.

Because of the rain, it was dead at work. Thankfully, we did a floor move and I thoroughly busied and enjoyed myself.

I don't do it... ever, but I'm clapping to "Rehab" sung by a contestant on "The Voice" and I'm glad Cee-Lo picked him! :)
I'm already in bed! I'm going to finish watching "The Voice" and maybe "Smash" and sleep!