This is my first time linking up for High Five for Friday.
What are the five best things that have happened to me this week?
Dear new bag
I feel like an adult. Now I just need a nail file and actual things besides just my wallet inside. What do you carry in your bag? I guess I'm minimalistic.
I want to be able to
show you the contents of my bag
one day, but right now it's empty!
Dear BodyPumping and yoga, and the lack of cardio
...till tomorrow when I do back-to-back TurboKick and Zumba. I'm feeling good and sore.
Dear work
Even though it's not that fun, it keeps me occupied. Except I get so tired at 1:30 when I work the morning shift. It's my nap time...
Dear friends
I had so much fun hanging out. We made so many plans: the beach, Melting Pot, and just straight chillin'.
Dear online traffic school
I don't know why I dreaded you so much. It was so easy to finish up and took me a little more than an hour!
Dear anyone and everyone
The worst form of aggression is passive, especially when you say "some people..." to strangers instead of asking them to kindly move away from you.
I've witnessed this yesterday and today. I was with a friend who did it yesterday and I was embarrassed. Today, some lady was upset I didn't give her space today but didn't ask me to move (or you can just ignore it). Instead, she said it to her friend while I was in earshot. Awkward... just don't do it.
Scenes from the day:
Coffee needed on an overcast day. First time here.
Breakfast at 9:30 and because it was late: Amy's Southwestern burrito with Power to the Greens, which TJ's was out of!
I had dinner at 4 P.M. yesterday and one-upped it with 3:30 P.M. today. Super crazy early bird.
*Okay, I had an apple with vanilla almond butter later.
TJ's did have chunky guac, reduced guilt! :)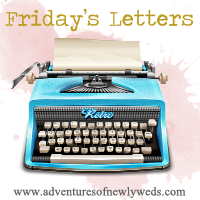 Have you tried the chunky guacamole or Power to the Greens?
What's in your bag?