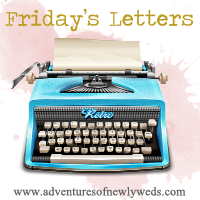 Dear 9:30 A.M. TurboKick attendees
, I got to class
30 minutes early
and the class was already full. You guys are insane.
Dear new-to-me TurboKick instructor
, Your music is too slow. You slowed it down for us to get low, but I already get low. I just get annoyed. I'm stickin' to my regular instructors and doing my own thing if their classes are packed.
Dear Joy the Baker
, I'm loving
Diptic
. Check out my photos...
Dear Tone It Up Girls
, I finally made your protein pancakes look like pancakes! They stayed together!
Dear Xan Chocolates
, Your Big Mouth chocolate is my favorite so far. I wonder if I can try it at home.
Xan Chocolates' apple pie & Big Mouth: PB, caramel, & rice crispy! Or, my diet of lentils & chocolate.
Dear Chef Ray
, liked your other creations more than the one you gave me. Then you took it away.
Girl Scouts came to Rock the Fair today.
Dear Girl Scouts
, This is how we felt about you today.
This is how we felt about them...
Dear Info Desk
, I like your location. I can see everything from here.
Info desk boredom
Dear Greggy
, I like this cake most.
Dear Musicians
, You take too long to clean up so we climb on props and take pictures.
Shh... after hours
Dear Night Crew
, I love you guys.
Night crew guarding the chocolate. Is it real?
Dear Jasmin
, Lila really does love you though.
So much lov
Dear Cousin Joe
, You should probably have taken the bigger cart.
Big guy (my cousin), small cart. Small guy, big cart.


Dear Sound Guy
, We have a love/hate relationship with you.
And for your eyes, our collective Fair boyfriend, sound guy/Thunder Thighs/Mr. "This is my good side."
*I used a new iPhone app called Diptic, recommended yesterday by Joy the Baker. :)