I'm starting everyday with a Raw Protein drink made with almond milk.
This week, I'm venturing out for new recipes at lunchtime and smoothie/juice recipes at dinnertime.
Yesterday
, for lunch, I soaked a spring roll wrapper in water and put in a few slices of mango, spinach, and avocado.
I had the remaining mango for snack.
For dinner, I made a
banana

chai

smoothie
. Pretty easy and the chai seasoning made it more than just a plain banana smoothie. I love the warmness of chai. Yes, the smoothie was cold but chai brings to mind fireplaces and onesies. :)
Of course, I have to eat again when I'm home. I should never be home for that reason. Anyways, I had 1/2 of an
Ezekiel tortilla
with peanut butter.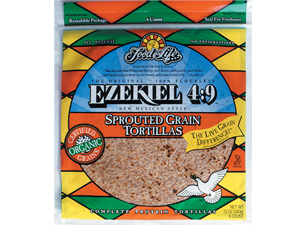 +
Again, another Raw Protein for breakfast
today
.
I got to work from 8:30-4:30 but had the same lunchtime at 12:30ish. I had half an Ezekiel tortilla with avocado and spinach. I forgot a picture, but I'm having the meal again Friday so I'm remember then.
I got off early, drank the other half of my Arden green juice from Monday, and bought myself raw apple pie. I ate half or more of the container, mostly the apples so I'll have to add fresh apples for another day.
I hit the gym for 30 minutes on the elliptical, 25 minutes of a weights class, and a sluggish attempt at kickboxing. I'm pretty sure I should work out in the morning and when it's not rainy. Gah, I hope rain stops soon. California spoiled me with its warm weather.
For dinner, I made myself a
berry, banana, & peanut butter bliss
. I only made half the recipe but with one banana. I saved my other 1/2 tablespoon of peanut butter for a slice of Nature's Own toast.
I was craving peanut butter and bread when I got back and the generic store was the only one open. I couldn't get any specialty bread, but when I finish this loaf, I'll buy a better one.