Not sure why its taken me so long to do High Five Friday, especially since I'm such a fan of
A Dash of Meg
, but here I go.
First, the high fives I want to give out.
Kayla celebrated her 25th birthday this week
H Slov helped his neighbor stay on track in class and for staying focused himself. So proud - he's all grown up!
My high fives for the week:
Going to
BodyPump
today. It was super hot in there - we shot up to 99 degrees!
Finishing more than
half my book
!
Making a
fall bucket list
, inspired by
May the Force Be With You
.
I love apples and need to stock up! And can you believe I've never made a pumpkin pie?!
Studying 2 chapters
this week, and working on another one this weekend.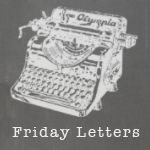 Dear Starbucks
, I broke down and got a tall iced coffee with pumpkin syrup. However, I didn't realize your syrup was so sugary. I only drank half. Still very good.
Dear Summer
, I ready for you to be over especially with the 90+ degree weather. I think another shower is in order.
Dear Foodie Penpal
, I'm finally done compiling your package. It took me so long. I hope you love it. :)
Dear Canadians
, I thought your peanut butter would be better. I've had better. I'm so drawn to things from Canada - what's the word for people who are obsessed with Canada. People who are into England are called Anglophiles.