Hot day. This was just the tip of it.
I had a $5 for $10 Groupon for
Seabirds Truck
. They were at the SoCo's Farmer's Market and announced an organic breakfast special:
vegan biscuit made with coconut oil, tempeh-mushroom gravy, and tofu eggs
.
I got their sweet potato fries and was so delighted. Best sweet potato fries I've ever had. Last time I had sweet potato fries was at
Loving Hut Vegan
and they were terrible!
I was called into work to go through our new shipment of 25 boxes. Yikes. I maybe went through 7 by myself in 4 hours.
I treated myself to
Icicles' frozen yogurt
to cool down. I got their low carb tiramisu but barely touched it. It's not as good as their low carb mint chocolate. I also got a squirt each out of peanut butter (best PB I've had), cookies & cream, and cheesecake. I skipped the PB though because I was in a cookies & cream and cheesecake mood.
I needed actually food too. I ended up eating the 2 pieces of leftover tandoori tofu and 1/2 this sweet potato.
A nap later, I drank
Sunwarrior with water
(not bad) and had 1/2 a frozen banana before the gym. I love the gym on Saturday nights. Barely anyone is there, usually only dudes lifting.
I went light, keeping
this article
in mind. Though I definitely have gnarly calluses. I ended with a 1/2 mile run at 7.0 mph before leaving. I thought of
12 Reasons You're Not Losing Fat
.
*There are so many ideas out there. As I'm getting more into lifting, I've found some of my beliefs overturned... though I continue to question and pick and choose what works.
I grabbed a couple of movies:
"Toast" and "Drowning Mona"
for tonight and tomorrow.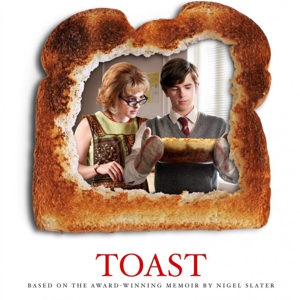 It's late, I know, but I've been staying up late and sleeping in so dinner was another
tilapia taco
. I love the tortillas and found that heating it up doesn't take from the taste.
With a side of 1/2 cup fat free cottage cheese. Straight up.
By the way,
Happy Easter
! I hunted for eggs in our store's stock room and got $2, a Cadbury cream egg, and a Lindt chocolate bunny. I put the egg in the fridge (tastes better that way) and gave my cousin the chocolate bunny.
P.S. The store at which I work only closes on 3 days: Thanksgiving, Christmas, and Easter. I'm not religious so Easter is always a weird holiday for me.
Do you celebrate Easter? How and what's your favorite part of it?