It's almost midnight and I'm stuffed and digesting my food.
I refuse to sleep with a full belly.
My day started with hunger pangs. I was hungry the night before, but ignored it and just went to bed. I woke up, made another
pumpkin mug cake
, and watched
all 3 hours
of the
Macy's Thanksgiving Day parade
.
Swoon... Taylor Kinney.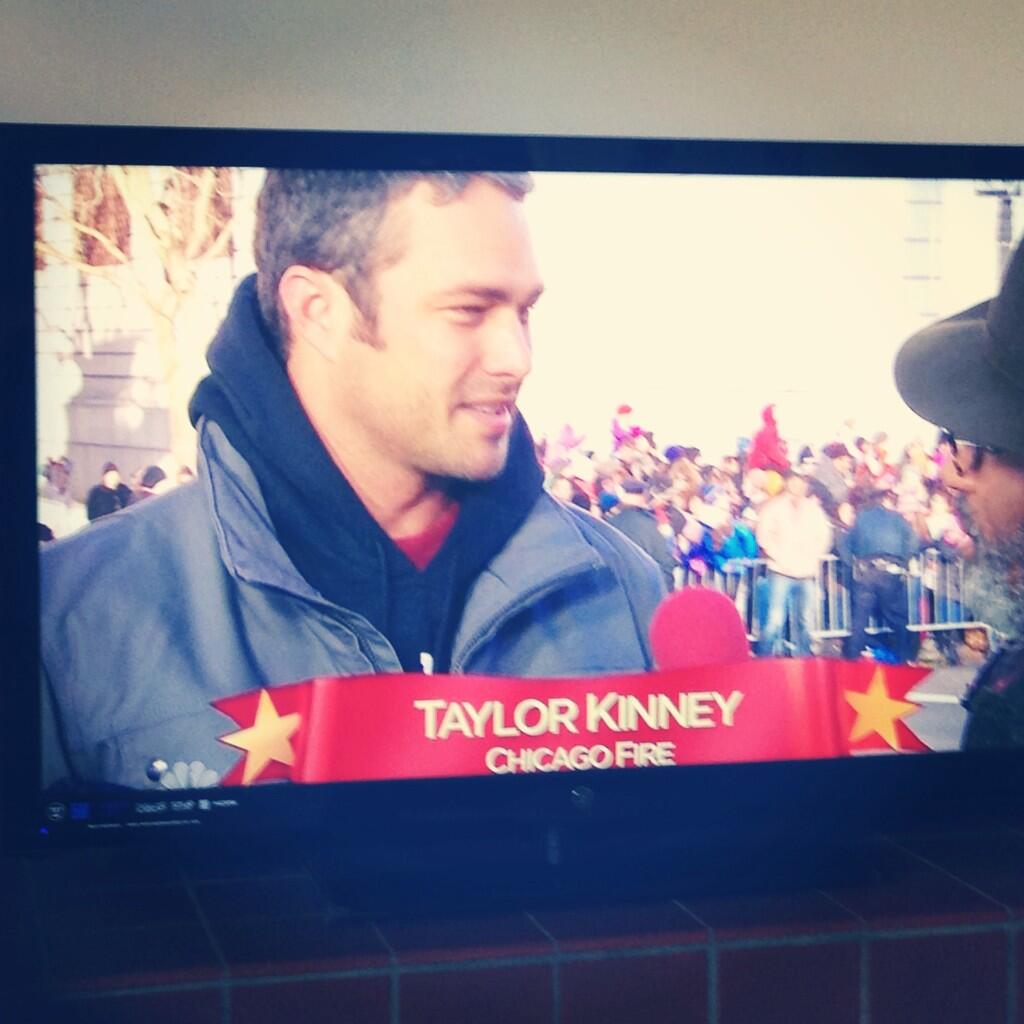 I finally got in a workout. So many people posted workouts on
Instagram
. I used their ideas for a warm-up then did a weight/barre workout and stretched it out. Next year, I'm doing the
Dana Point Turkey Trot
, which apparently is one of the biggest! Who knew?!
All the Thanksgiving pictures warmed my heart and reminded me that it's the holidays! Well, I ended up caving in to my craving for cornbread...
Five loaf breads (I made or will make)
1.
I
finally found a recipe I could work with: Whole Grain Honey Cornbread. I made 2 load pans worth and definitely nibbled on some with honey butter while I kept baking.
2. My second loaf was Oatmeal Pumpkin Bread, which was much denser. Not sure how much I like it.
3. My last quick bread is a favorite, Orangette's Banana Bread with Cinnamon & Sugar. I post all my favorites under Food on the tabs.
I actually ended up using Bob's Red Mill 10 Grain Pancake & Waffle Mix for the flour after looking at the ingredients. I just didn't add any more baking soda/powder.
4. Ginger tea bread from the former owners of Bake It Pretty, an online shop that became brick & mortar in Asheville. It was such a coincidence - I loved this shop. This bread is more like gingerbread.
5. Eggnog pound cake
I didn't get a chance to eat any of it though (except aforementioned cornbread).
What turned out to be a quiet Thanksgiving ended up with a dinner complete with
turkey, green beans, stuffing, mashed potatoes, Brussels sprouts, mac & cheese, cold cuts, creme brûlée, Sprinkles cupcakes, wine, beer & whiskey. Oh and bacon in everything!
Five things I ate for Thanksgiving dinner
1.

Turkey
2. Green beans (not casserole)
3. Brussel sprouts with bacon
4. Creme brulee mini
5. Fat Tire beer
I'm not one to do cheat days but if there ever was one, this is it!
Five things I didn't eat on Thanksgiving
1.

Sprinkles cupcakes, though I was given the whole box because we didn't eat them. I'm handing them out. :)
2.
Mac & cheese... I love mac & cheese, but white pasta wasn't going to do.
3.
Mashed potatoes with bacon
4.
Green bean casserole, which is cool since it's my least favorite of the side dishes.
5.
Sweet potatoes! How did this happen?! There were no sweet potatoes on the table!
Five things to get in the holiday spirit
1.

Go ice skating.
2. Walk in a neighborhood with lots of Christmas lights and sip hot chocolate (or tea).
3. Make a gingerbread house.
4. Listen to Christmas music on the radio and live!
5. Drink Highlight Brewing's Cold Mountain Ale. Wait, I can't do that. They don't sell that here, but if you're lucky enough, you should try it.
What did you eat yesterday? What did you avoid?
Are you going Black Friday shopping? I'm not!