Not much of note this week. On Monday Veteran's Day, I took my cousin to downtown Huntington Beach for a walk and breakfast at Bruxie for her: waffle sandwiches.
Lunch all week: turkey & pork meatballs with veggies & a side of more veggies.
I'm not generally a fan of Larabars. I like the chocolate chip cookie dough and the new snicker doodle though! It's such a great alternative to pumpkin - might I say I may be getting sick of all things pumpkin?!
That's it - pretty boring so instead, I'm posting recipes and food I want to eat:
I keep seeing these. Not sure if they're good, but GINGERBREAD!
Gingerbread latte
Warm, grilled sandwiches like...
peanut butter & bacon with fontina cheese & caramelized onions
: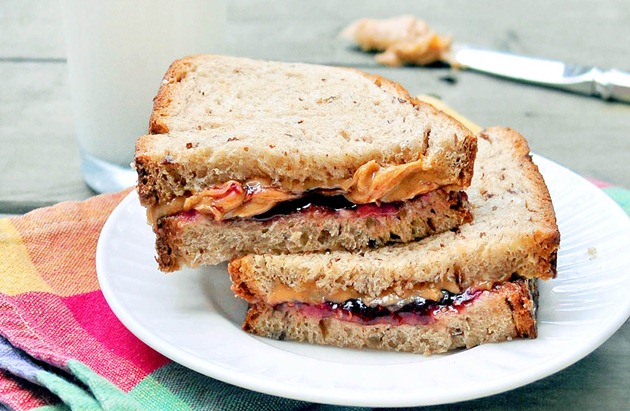 In other news, I taught Latin American revolutions and dug up this picture of artwork from sophomore year in college representing the social classes. Adam and I became close friends over the years.
Speaking of
gingerbread
and Adam,
Joy the Baker made a trip to the Outer Banks (where Adam is from) and Asheville (where we met and where I lived for 6 years!)
. Those are my 2 favorite places on earth (so far).
I mentioned I won't be able to go this holiday, but I'm somewhat glad, I'll go in the summer instead when we can actually enjoy the beach too!
...and I remedied this with a sugar-filled event,
Indulge L.A.
Sponsors include Sprinkles, yelp, Hypnotiq, popchips, and Georgetown Bakery. :)
Have you been to any foodie events?