My holiday bucket list from last week has evolved. Here's what was on it before:
Learn to can. I was given some awesome jars of preserves from one of my first Foodie Penpals - still have some!
Spend the weekend watching movies and vegging out. Um, I might do this all the time.
Bake gingerbread cookies or make a house.
Read 2 more books. Collapse is on the list and will take me awhile. A Walk in the Woods has been on the backburner for awhile, but I would love to read Gone Girl too.

See houses lit up for Christmas.

There are

some neighborhoods that go all out!

Try ice skating. Yep...
Cook from Happy Herbivore! I keep seeing this on my feed and her recipes look amazing.
I already spent the weekend watching movies and vegging out though I haven't seen "Love Actually" yet. It's an annual screening for us.
Since I've planned some awesome trips, my list had to be completely revised for more exciting things.
Watch "Love Actually" with my former roommate!
See gingerbread houses and drink egg nog.
Finish Collapse.
See houses all lit up for Christmas. Still happening.
Buy boots. I also need a jacket of some sort and maybe better skinny jeans. The ones I have fit my legs but are loose on the waist. Some basic tops would be good too.
Get drinks with my former students. A lot of my former students have already turned 21 and are even in grad school, but my first freshmen turned 21 this year!
Buy and wrap gifts. I LOVE wrapping gifts. I have to get some chips for Yancey (Flamin' Hot Lays, his favorite) among other things when I get to Asheville, a gift for my friends' 1-year-old son, and I'll likely buy quite a few drinks on vacation. Other than that, I'm just wrapping some gifts for my family (iPhone cases) and that's it!
Listen to Christmas music every night! Music doesn't phase me so I won't get sick of it!
Kiss someone I know. I saw this on Fitnessista's list and will definitely make a point of hugging and kissing tons of people maybe even those I don't know. :)
I've transitioned to oatmeal for the winter! I made my first batch of
egg white oats
today. It took awhile but totally worth it.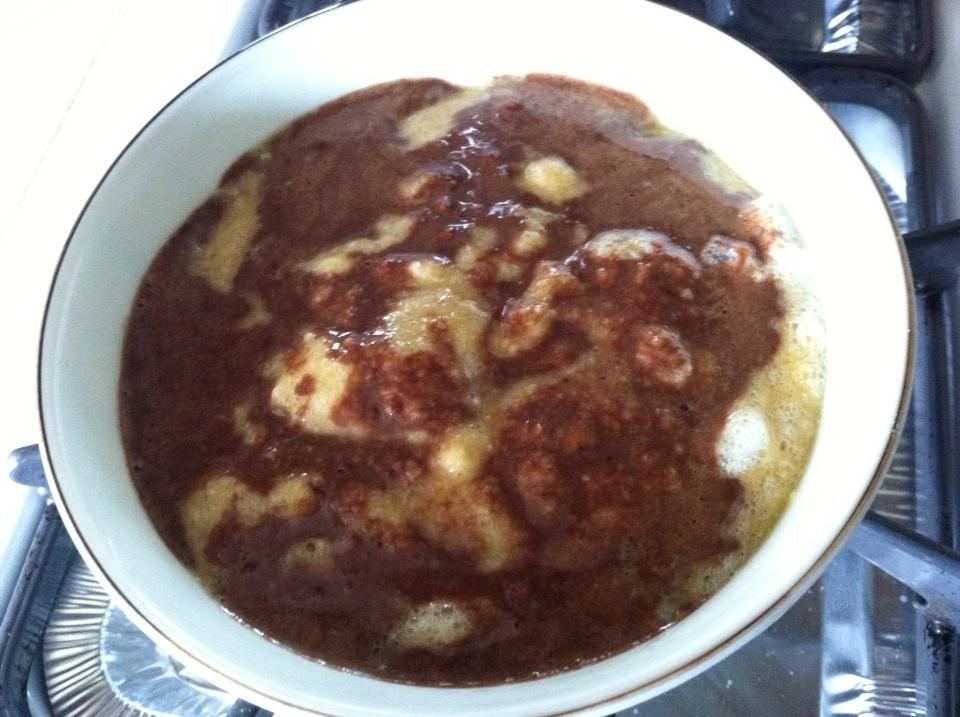 I started my bucket list by buying a pair of boots. I went out and met up with my co-worker. She was super helpful. I actually bought two pairs but am returning
this
first one.
*I'll get a picture of the pair I'm keeping later.
I liked the height of these...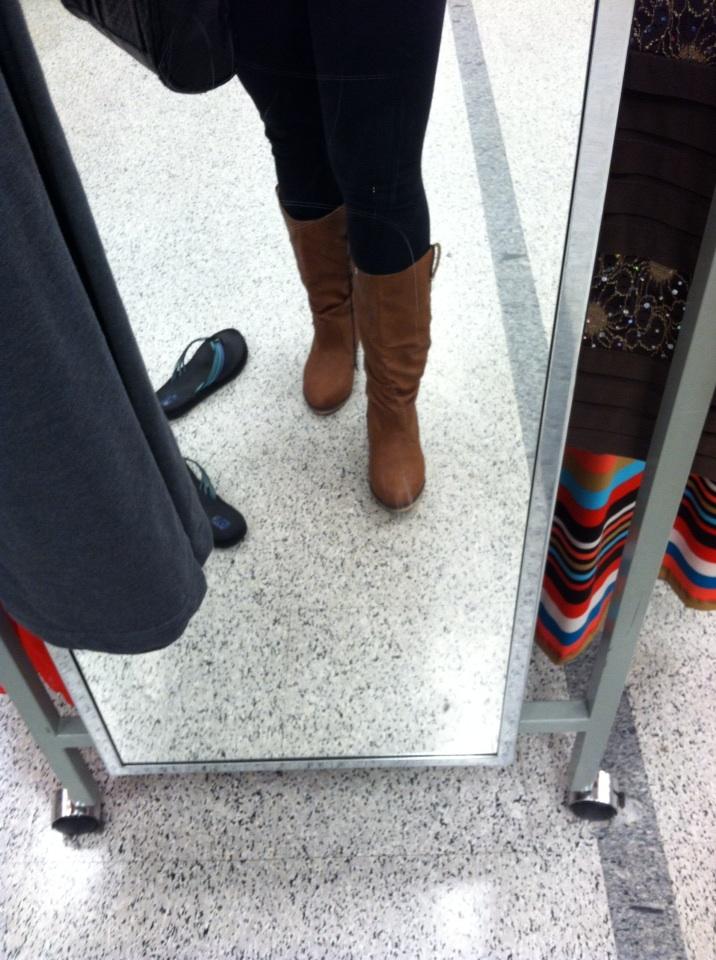 They're kind of like cowboy boots.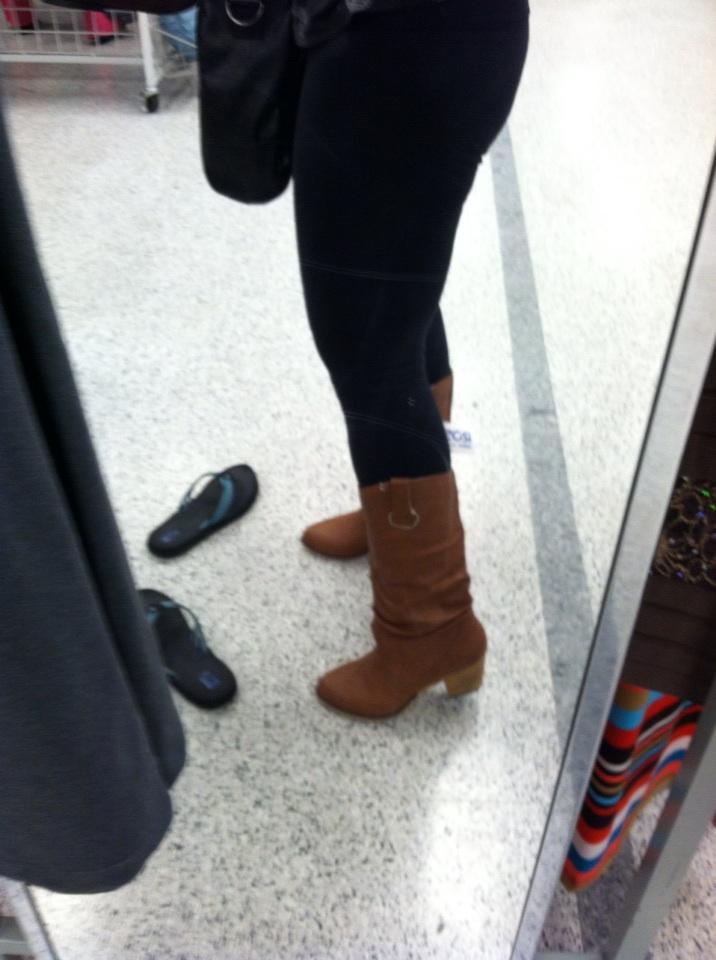 I napped after work, fell asleep (again!), and was almost late to my Zumba class! After the post-workout shopping and then helping my cousin buy a office gift, I didn't get dinner till 10 P.M.
Have you ever been so busy that you had to eat so late?
I thought about just having a smoothie but went with a chicken nori roll with cauliflower rice, avocado, and plain Greek yogurt.
Where did you buy your boots? What color/kind do you have?
I decided to go with brown leather boots. While black matches with more, I like the look of brown much more.
I may look for a black pair too.