I've been completely irresponsible and forgot about November's Foodie Penpal!
I sent my package to Deb over at
Deb's Daily Life
. Check out the package I sent her
here
.
My penpal was Stephanie who doesn't have a blog.
The package I received was amazing!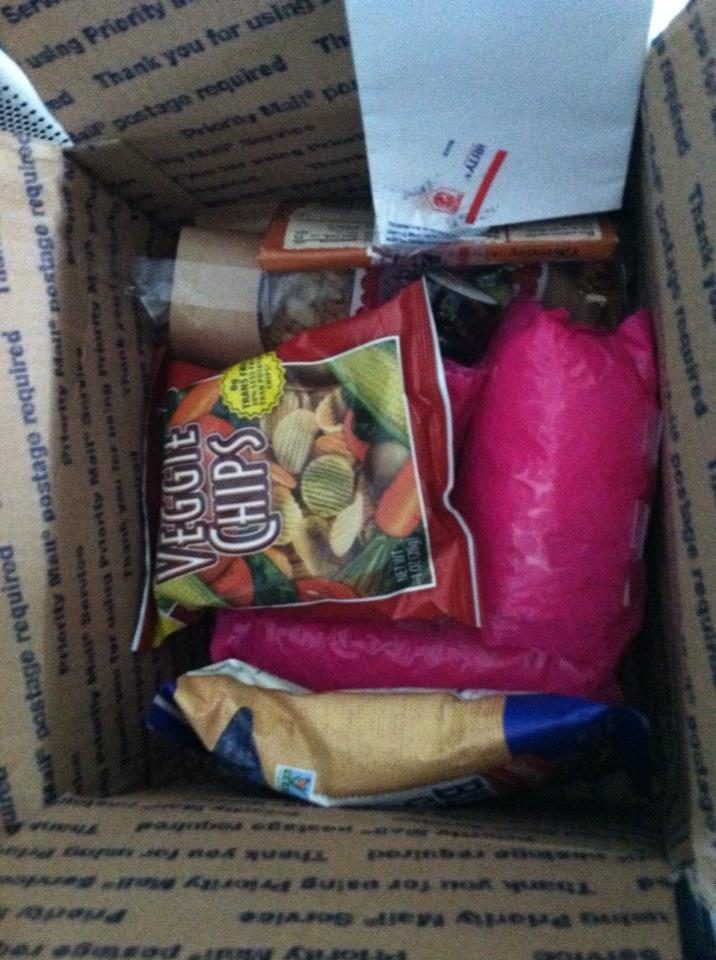 Take 1: Hippie Chow granola which is actually good + chips + chocolate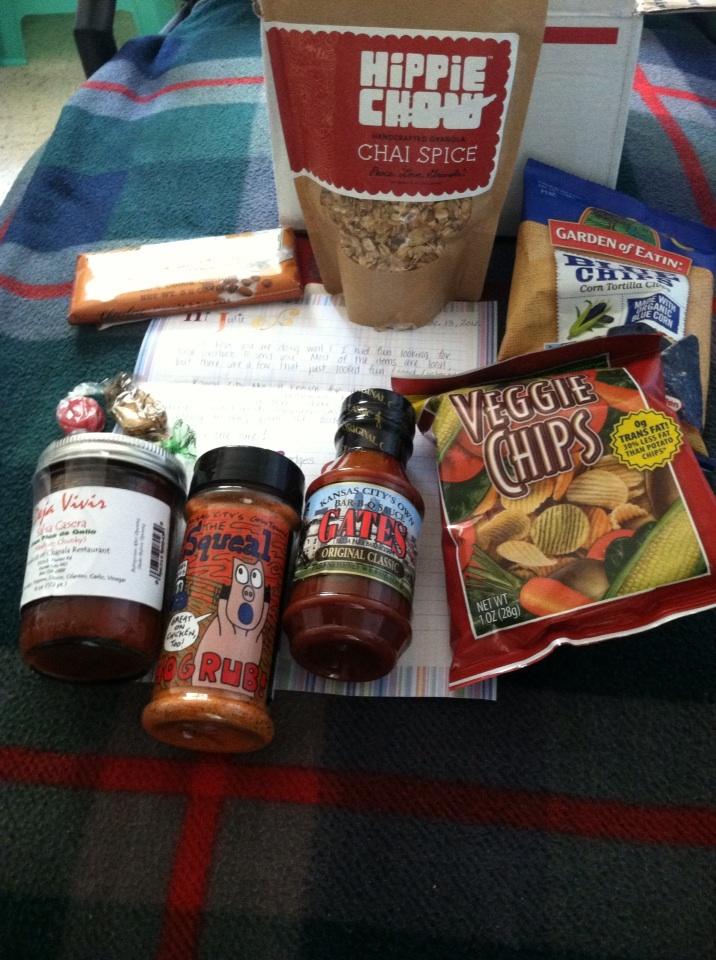 Take 2: Famous Kansas City BBQ sauce + salsa + spices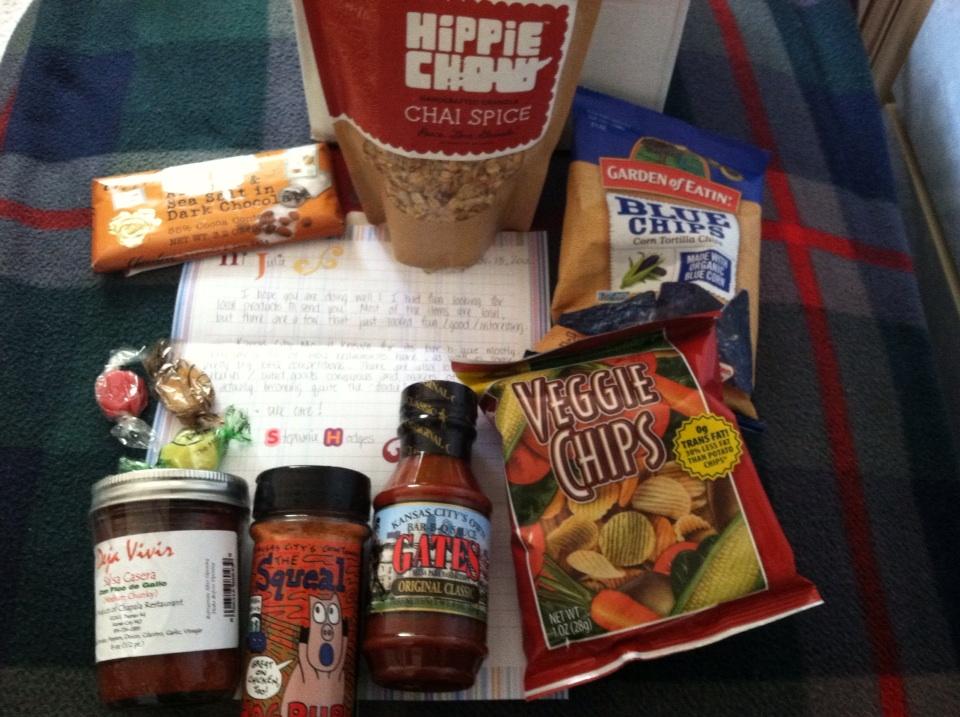 Thanks Steph!