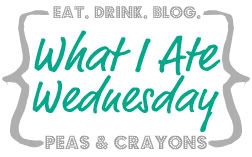 Carbo-loading: French toast sandwich with Greek yogurt inside
Bike ride to the beach for a pre-Labor Day bonfire
I had 1 uncured chicken hot dog before they were all eaten up! And a s'more of course!
Kite flying, Taboo, Zumba dancing with strangers...
Followed by an evening of Dexter. I have to watch this again because I was half asleep!
2 very different green smoothies
(Sunday night [tropical: 1/2 pineapple, 1/4 mango, 1/2 banana, spinach, cuke] & Monday afternoon [carrot cake: carrots, 1/2 banana, spinach])
Along with a late lunch at
Lemonade Cafe
again (brussel sprouts & ahi tuna), I wasn't hungry till evening.
Every morning: green tea + extra water for the day & a green smoothie
(smoothie of the day: vanilla Shakeology, 1/2 banana, pineapple, spinach)
Additionally, I had a lemon Chobani while I worked late.
When I left at 5 P.M., the parking lot was deserted. Actually, the campus is deserted by 2:34 P.M. I only get paid for 5 hours of work but stay for 9-10 hours consistently. It's impossible as a long-term sub to do less though. Let's hope this hard work pays off.
I also hope the smoothies, super clean eating, calm, rest, teaching, and of course, some workouts help me look good in this number.
Otherwise, I'll go for
the black one
.
What's your favorite one-piece bathing suit style?
How did you celebrate Labor Day?