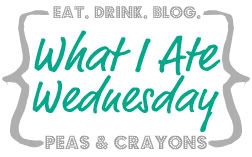 My first class gave me hell... I was done with them today. Thankfully, I love my world history class. They're rambunctious as well, but it's a small class and they're smarties.
We started talking about Ancient Rome today.
#treatyourselftuesday to gel nails and a pedicure
I took a quick nap then went to the gym. 15 minutes on the stair climber (before some yoga).
I stopped by Walmart. I hate going there but wanted pumpkin. No pumpkin but did find other interesting products:
Quick post-workout consumption:
Followed by a green smoothie, eventually, after I finished my teaching website! Yes, it's done!
I made some more
pumpkin pie energy bites
, and broke my NutriBullet. Thank goodness I can return it.
Since I have some time off from school (my own), I picked up a book:
What are you reading?
Have you seen the new nut butters?